Autumn is a beautiful time to visit Gatlinburg. The area celebrates with Harvest Festivals, special events and of course, the area is ablaze with color as the fall foliage turns bright oranges, yellows and reds. One of the best places to experience the splendor of fall is at Biltmore Estate. Located a short drive away in Asheville, the massive estate becomes even more enchanting painted with autumnal color. What should you do during fall at Biltmore Estate? Follow this list to create the perfect fall day.
5 Reasons Fall at Biltmore Estate is the Best
1) Scenic Views
There are fabulous scenic views of the rolling Blue Ridge Mountains surrounding the Estate, but the best are viewed from the back terrace. A rolling back lawn leads to mountain peaks and forest groves. As a result, the views here are vibrantly alive with the signs of autumn.
2) Estate Gardens
The estate gardens offer gorgeous sights, with thousands of colorful mums as far as the eye can see. Likewise, the bright, floral colors of fall set the scene as do the seasonal pumpkins and gourds.
3) Tasty Autumn Events
The autumn season is filled with delicious events at Biltmore Estate. The first being a Grand Tasting with Biltmore's Chefs, Farmers & Winemakers on October 13, 2017 from 6:00 pm to 8:00 pm. Guests will dine on a fall harvest menu created by the talented culinary and winery members of the estate. The event is $89 per person, plus tax. Advance purchase and reservations are required. Call 800-211-9803 to claim your spot.
This fall season, Biltmore Estate is hosting a Vineyard Harvest Celebration on Saturday, October 21, 2017. From 3:00 pm to 5:00 pm, guests can listen to live music, sample Biltmore's handcrafted wine, participate in yard games, and more. This delightful autumn event is $35 per person, plus tax and requires advance reservations. Call 800-411-3812 to reserve your spot.
4) Outdoor Activities
Get up close to the autumnal colors on display during fall at Biltmore Estate with outdoor activities. For example, you can go horseback riding, cycle around the grounds, paddle a canoe, and take to the trails for a hike. Overall, the 8,000-acre Biltmore Estate provides the perfect playground for outdoor enthusiasts.
5) Wine Tours
Explore how Biltmore grapes become award-winning wines. Likewise, visit areas of the estate not normally seen by guests, including a trip to the vineyards and a walking production tour. Moreover, you can sample wine tastings throughout the tour and conclude with a grand tasting. As a rule, visitors must purchase tickets by 11:00 a.m. on the day of the tour. Available Saturdays at 1:00 pm and 3:00 pm, and Sundays at 1:00 pm. Cost: $85 per person. This Vine to Wine Tour is available through November 2, 2017 only.
Your Biltmore Estate tickets include access to the Biltmore House plus all-day access to the gardens, the new Antler Hill Village—featuring the Winery, The Biltmore Legacy, Village Green, and Farm, as well as shopping and dining, and free parking.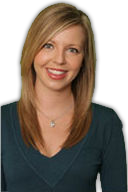 Ashley is Reserve Direct's travel expert, visiting Gatlinburg to find the best travel tips, money-saving deals and insider information. With over 10 years of experience in first-hand-travel adventures, she shares her stories, advice, and current events to help you stay in the know.