Celebrate the 4th of July in Gatlinburg! For the 40th consecutive year, Gatlinburg kicks off America's Independence Day celebration with the nation's first parade, which takes place at 12 am on Monday, July 4, 2016. More than 100,000 spectators are expected to attend.
The 4th of July Parade will feature a special tribute to our military personnel along with other patriotic salutes, as well as over 100 parade units that will make their way through Gatlinburg. Elaborately decorated floats, helium balloons, equestrian entries and a large number of our armed services will be included in the parade.
Then, on the night of July 4, Gatlinburg will host Fireworks Finale, a fireworks show that lights up the mountain skyline of Downtown Gatlinburg. The fireworks will appear around 10 pm. The event is listed as a Top 20 event by the Southeast Tourism Society. The 100th Army Band will play prior to the fireworks in a free concert at 8:30 pm and then again following the fireworks at 10:20 pm on Ripley's Aquarium Plaza.
Also planned on July 4 is Gatlinburg's River Raft Regatta. This popular event is open to anyone and takes place on the Little Pigeon River in Downtown Gatlinburg near Christ in the Smokies. The unmanned river raft race allows for anything floatable, except for balls and plastic eggs. In the past, families have entered boats made of matchsticks, rubber ducks and even floating rocks. Registration for the event takes place between 10am-noon on July 4, with the regatta beginning promptly at noon.
Reserve from our selection of Gatlinburg hotels and Gatlinburg condominiums for the guaranteed lowest rates available. Some of the top places to stay in downtown Gatlinburg include River Terrace Resort, Mountain Vista Luxury Condos, Bearskin Lodge on the River and Park Place Condos. These properties will give you convenient access to all of the 4th of July Gatlinburg events.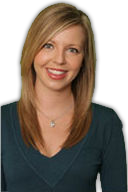 Ashley is Reserve Direct's travel expert, visiting Gatlinburg to find the best travel tips, money-saving deals and insider information. With over 10 years of experience in first-hand-travel adventures, she shares her stories, advice, and current events to help you stay in the know.