Ripley's Aquarium is one of the most visited attractions in Gatlinburg and for good reason. It is literally teeming with aquatic life, with over 10,000 exotic sea creatures comprising more than 350 individual species. Diverse sections of the aquarium highlight coral reefs, sting rays and even local creatures like catfish.
There's so much to see and do at the Aquarium of the Smokies, it's easy to spend several hours here exploring all of the exhibits and displays. However, the most popular exhibit at Ripley's Aquarium Gatlinburg is the Shark Lagoon. Visitors travel along a 340-foot long glidepath, winding their way through an underwater tunnel while coming face-to-face with snappers, tarpons, grunts, squirrelfish, a green sea turtle, giant stingrays, sawfish and very large sharks.
Take a look at what the Shark Lagoon is all about:

The Ripley's Aquarium Shark Lagoon is so impressive, I recommend going through the tunnel several times to fully experience the immersive environment.
Voted One of the Top 5 Aquariums in the USA & the World by TripAdvisor Travelers' Choice, the Ripley's Aquarium is a must-visit for any family vacationing in Gatlinburg. At this amazing aquarium, not only can you marvel at 12-foot sharks, giant sea turtles, thousands of exotic sea creatures, you can also view playful penguins swimming in the Penguin Playhouse exhibit. Moreover, their are interactive activities you can add to your day that make the trip to the aquarium that much more engaging.
Purchase Ripley's Aquarium tickets today to experience the Shark Lagoon, and many more exhibits, in Gatlinburg Tennessee.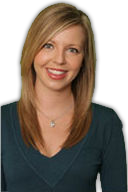 Ashley is Reserve Direct's travel expert, visiting Gatlinburg to find the best travel tips, money-saving deals and insider information. With over 10 years of experience in first-hand-travel adventures, she shares her stories, advice, and current events to help you stay in the know.