Soon winter will fade to spring and the region of the Smoky Mountains will start to bloom with vibrant colors of the season.  Celebrate the beauty of spring by attending the 66th Annual Spring Wildflower Pilgrimage, hosted by The Great Smoky Mountains Association.  Join the pilgrimage April 19-23, 2016, for a variety of botanical and wildlife programs.
Almost 150 programs are offered during the Spring Wildflower Pilgrimage.  The event, which began in 1951, will feature instructional walks and guided hiking tours tailored to meet individual walking skill ability, along with demonstrations and guest lecturers. These tours showcase the abundant varieties of wildflowers, plants, ferns, mosses, trees and shrubs, as well as birds, reptiles and amphibians, all native to the Great Smoky Mountains.  A photography contest is also planned.  Flora, Fauna and Landscape categories as well as a youth division will be open to the public. 
As the event is centered on the great outdoors, most programs are held outside in the Great Smoky Mountains National Park.  However, a number of educational sessions and evening entertainment will take place in the W.L. Mills Conference Center and Sugarlands Visitor Center.  The Spring Wildflower Pilgrimage is the perfect way to connect with nature and experience all the glorious beauty of the Smoky Mountains. For a full list of all programs, with starting points, walking distances, hiking difficulties and registration limits, click here.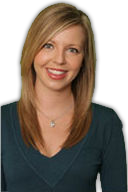 Ashley is Reserve Direct's travel expert, visiting Gatlinburg to find the best travel tips, money-saving deals and insider information. With over 10 years of experience in first-hand-travel adventures, she shares her stories, advice, and current events to help you stay in the know.