Gatlinburg, Tennessee is beautiful any time of year but during the winter months it really shines.  To celebrate this magical time, the city hosts Winter Magic Kickoff and Chili Cookoff.  Featuring mouth-watering chili recipes and the debut of the spectacular all-LED Gatlinburg Winter Magic lights program, this event officially kicks off the holidays in Gatlinburg.
Held from 5pm-8pm November 11, 2015, on the Downtown Parkway, the 26th annual event is serving chili from over 20 restaurants, attractions and organizations.   In total, more than 30,000 cups of chili are served and guests can sample all of the varieties by purchasing an $10 wristband. Admission to Winter Magic Kickoff and Chili Cookoff is free.
All entrants are competing for coveted awards including the People's Choice Award, Best Presentation, Best Chili Apron and Best Chili. Winners will be announced at 7:15pm. 
During the Chili Cook-Off,  you can sample cups of chili from a variety of participating groups competing for several awards.  You can vote for your favorite chili and give your opinion on who should win the People's Choice Award.  A panel of judges will cast their votes for other awards, including: Best Presentation, Best Chili Apron, and Best Chili.  New for this year is a hot chili eating contest.  Participants will consume chili with increasing levels of heat as the competition progresses.
Need to reserve a room for your visit?  Choose from Gatlinburg cabins and hotels from our selection on Reserve Gatlinburg.  You're guaranteed to get the lowest room rate available and can enjoy Winter Magic without worrying about the cost. Some of the most popular places to stay in Gatlinburg include Westgate Smoky Mountain Resort, River Terrace Resort, and Bearskin Lodge.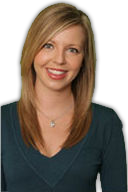 Ashley is Reserve Direct's travel expert, visiting Gatlinburg to find the best travel tips, money-saving deals and insider information. With over 10 years of experience in first-hand-travel adventures, she shares her stories, advice, and current events to help you stay in the know.