When the weather starts to warm up in Gatlinburg, flowers starts to bloom, the trees turn green and a whole lot of events spring up. During a Gatlinburg Smoky Mountain Spring, visitors can enjoy an array of special events, unique things to do and plenty of activities the whole family can enjoy. Read on to find out what's happening in April and May 2017.
Events included in Gatlinburg's Smoky Mountain Spring include:
Smoky Mountain Trout Tournament
April 1-2
Attention all anglers! The 18th Annual Smoky Mountain Trout Tournament, open to both adults and children, is happening this spring. Challenging for locals and visitors, with multiple categories to be contested, this tournaments is the largest in the Smokies. All Gatlinburg and state fishing regulations will be observed. For information, call 865-661-3474 or email rockytopoutfit@aol.com.
Gatlinburg Smoky Mountain Wine Fest
April 7-8
Attend the Arrowmont School of Arts and Crafts for the second annual Gatlinburg Smoky Mountain Wine Fest. More than 10 wineries from across Tennessee will offer samples of their best and most popular labels. The Gatlinburg Smoky Mountain Wine Fest will also feature food samplings along with educational talks regarding Wine Making, Pairing Wines with Foods, Cigar Appreciation, and more. This event is for those 21 years of age and older.
Spring Wildflower Pilgrimage
April 11-15
This Smoky Mountain Spring event is perfect for nature lovers and hikers, especially as an abundance of wildflowers will be in bloom.  Hosted by Great Smoky Mountains National Park, the University of Tennessee Botany Department and the Gatlinburg Garden Club, the five-day Spring Wildflower Pilgrimage public program offers more than 150 different hiking tours of trails ranging from easy to strenuous, exhibitions, demonstrations, classroom lectures and delightful motor excursions into the wonderful season of spring in the Smokies.
Great Smoky Easter Arts & Crafts Show
April 12-15
Unique handcrafted gifts and products produced by members of Great Smoky Arts & Crafts Community are placed on display and offered for sale as they host their annual Easter show at the Gatlinburg Convention Center.
Easter Sunrise at Ober Gatlinburg
April 16
Join in the local tradition and attend Ober Gatlinburg's 18th annual Easter Sunrise Service enhanced by the beauty of the Smokies. Free tram rides to the mountain top begin at 5:45 a.m. and continue at 15-minute intervals until the service begins at 6:30 a.m. Complimentary parking at the resort is provided for those who prefer to drive. A breakfast buffet is available and waiting at the Ober Gatlinburg Restaurant from 7:15am until 10:30am.
Earth Week
April 17-21, 2017
A week of family-oriented events created around Earth Day Celebration. The week features fun and entertaining community activities designed to educate people about adopting easy green practices.  The Earth Day 5K happens during Earth Week, on April 24 at 10:00pm. The night race departs from Nantahala Outdoor Center.
Gatlinburg Beans and Cornbread Blast
May 11, 2017
During a Smoky Mountain Spring, Gatlinburg will celebrate its Appalachian culinary past with a new festive, fun-filled event – the Gatlinburg Beans and Cornbread Blast presented by Bush Brothers & Company.  The street festival in downtown Gatlinburg features a beans and cornbread cook-off, Smoky Mountain music, fun and games like Corn hole, and lots of beans and cornbread!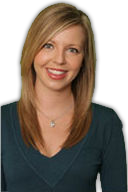 Ashley is Reserve Direct's travel expert, visiting Gatlinburg to find the best travel tips, money-saving deals and insider information. With over 10 years of experience in first-hand-travel adventures, she shares her stories, advice, and current events to help you stay in the know.