TripAdvisor has confirmed what visitors to Gatlinburg, Tennessee already know – that it's a top destination for Thanksgiving. TripAdvisor recently named Gatlinburg its top 10 most popular Thanksgiving travel destinations, ranking among other notable cities like New York City, NY; San Diego, CA; and Orlando, FL.
The list was created through TripAdvisor user surveys. When asked where they'd be going for Thanksgiving, Gatlinburg came in 8th place. Many stated they'd drive, which made Gatlinburg a popular choice as it's located within a day's drive of the U.S. population.
Most visitors plan on arriving the Monday or Wednesday before the holiday, which means more time to enjoy wintertime in the Smoky Mountains. Shopping deals were another top reason Gatlinburg made the list. Small, locally owned businesses have a lot to do with that. Visitors like the unique shopping in Downtown Gatlinburg and beyond. A special "Small Business Saturday" is planned for November 29, 2014, where shop owners offer big deals on signature items.
Of Course, if you're visiting this Smoky Mountains National Park border-town for Thanksgiving you probably need a place to eat that special holiday meal. To make your preparations easier, browse the recommended list below of where to eat in Gatlinburg on Thanksgiving Day.
Applewood Farmhouse: Southern specialties are the signature of this Thanksgiving feast. Open from 10:30am-9pm. Make reservations early. A to-go Thanksgiving dinner is also available if you'd rather feast by the fire back at your cabin.
The Old Mill Square: Two places on the square serve Thanksgiving dinner – The Old Mill Restaurant and Pottery House Cafe. Open from 10:30am-8:30pm, a traditional family-style feast is served all day long. Reservations are not accepted so be sure to arrive well before you get hungry!
Seasons of Ober Restaurant: A full buffet menu of Thanksgiving classics is the special of the day at Seasons. From 11am-6pm, you can dine at the restaurant then hit the slopes of Ober Gatlinburg or go for a spin on the skating rink.
Have a Happy Thanksgiving in Gatlinburg!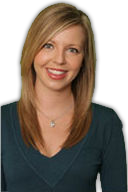 Ashley is Reserve Direct's travel expert, visiting Gatlinburg to find the best travel tips, money-saving deals and insider information. With over 10 years of experience in first-hand-travel adventures, she shares her stories, advice, and current events to help you stay in the know.