When you're on vacation you still want to be connected. At Gatlinburg hotels with free internet service you can easily access your email, check your flight status, or confirm any last minute tickets you might want to purchase through Reserve Gatlinburg. A large majority of Gatlinburg hotels offer free internet service finding one that fits your vacation needs is a breeze.
A few of the Gatlinburg TN hotels with free internet service we recommend include:
Bearskin Lodge on the River
With its unique mountain charm located at the entrance to the Great Smoky Mountains National Park, Bearskin Lodge promises the best that nature has to offer in Gatlinburg. At Bearskin Lodge, you'll find state-of-the-art amenities among its traditional mountain craft decor and massive log beams. Downtown Gatlinburg shops, restaurants, and attractions are just outside your door. As a result, you'll stay connected with the free WiFi at a convenient Gatlinburg location.
Glenstone Lodge
Located in the Great Smoky Mountains, Glenstone Lodge features a great location, phenomenal views, and abundant amenities. When looking for Gatlinburg hotels with free Internet service, what more could you ask for? The Glenstone Lodge is set in the heart of Gatlinburg, within walking distance of all of the best Gatlinburg attractions, shops, and restaurants. Glenstone Lodge is also located near the Great Smoky Mountains National Park which features swimming holes, hiking trails, and even a Historic Motor Nature Trail.
Fairfield Inn Gatlinburg North
Always fresh, always clean, the Fairfield Inn guest rooms are full of thoughtful amenities, including a well-lit desk, remote control TV with free cable, and complimentary weekday newspaper. Relax while splashing in a refreshing swimming pool after a day of exploring all that Gatlinburg has to offer. You'll find that fun and excitement are right at your doorstep, with Davy Crockett Mini-Golf located in the shadow of the Inn.
Highlands Condominium
The Highlands Condominium has the very best view and location with easy access to Gatlinburg, the Great Smoky Mountains National Park and Pigeon Forge. Each condominium has a complete kitchen with fireplace and private balcony with an excellent view! There are two pools on site, one indoor and one outdoor, hot tub and also an exercise room. As one of the many Gatlinburg hotels with free Internet service, the Highlands Condominium offers complimentary Internet access in every room.
Old Creek Lodge
Old Creek Lodge has all the amenities you expect and some you wouldn't! You'll find a fireplace in every room; remember this is the mountains. Take a dip in the pool and you'll think you're in a mountain stream – it's so close. Enjoy your breakfast from the deck overlooking where two streams meet. In addition, the lodge offers plenty of free parking for your convenience. With these cozy and rustic amenities, Old Creek Lodge is sure to be one of your favorite Gatlinburg hotels with free Internet service.
Park Place Condominiums
For an outdoor adventure, Park Place is a natural choice for the perfect vacation. Surrounded by lush hardwoods and mountain views, condos line the banks of the rushing Little Pigeon River. Park Place is literally steps away from both the quiet solitude of the National Park and charming downtown shops, restaurants and attractions of Gatlinburg. But, you'll stay connected in the middle of this pristine nature scene thanks to the free WiFi!
River Terrace Resort
River Terrace Resort and Convention Center is located along Little Pigeon River in the heart of downtown Gatlinburg, adjacent to Ripley's Aquarium of the Smokies and also near the entrance to Great Smoky Mountains National Park. In addition, River Terrace Resort is a short drive from Pigeon Forge, Dollywood theme park, entertainment venues, family-friendly restaurants, shopping opportunities and other attractions. Hiking trails, championship golf, and whitewater rafting are also nearby.
Stay connected while on vacation and receive the guaranteed lowest rate available by reserving your stay at one of the many Gatlinburg hotels offering free WiFi.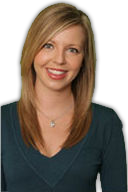 Ashley is Reserve Direct's travel expert, visiting Gatlinburg to find the best travel tips, money-saving deals and insider information. With over 10 years of experience in first-hand-travel adventures, she shares her stories, advice, and current events to help you stay in the know.