Thanksgiving is a holiday focused on a gratitude and grace, and of course, food. At Biltmore Estate Thanksgiving is steeped in tradition. Their holiday celebration is inspired by actual menus George and Edith Vanderbilt served circa the early 1900s. A Biltmore Estate Thanksgiving also features a dash of Christmas charm, so guests can experience a little bit of both of these heartwarming holidays.
You can dine at the following restaurants to participate in a Biltmore Estate Thanksgiving:
Deerpark
Hours: 11am-5pm
Extravagant Thanksgiving buffet. Reservations required (and books up fast). Phone: 828-225-6260.
Cost: Adults $54; ages 6-12 $25; children 5 and under dine free.
Bistro (at Winery)
Hours: 11:30am-9pm
Gourmet four-course prix fixe menu plus limited a la carte. Reservations highly recommended. Phone: 828-225-6230.
Stable Café (by House)
Hours: 11am-4pm
A la carte menu with blend of most popular lunch menu items, plus a number of holiday offerings. Best option if you tour Biltmore on Thanksgiving and don't have a reservation.
Cedric's Tavern (Antler Village)
Hours: 11 AM-9 PM
Regular lunch and dinner menus, plus three-course Thanksgiving menu served. Phone: 828-225-1320.
Thanksgiving menu cost: $40/adult, $19 children 15 and under.
Biltmore estate admission or a Biltmore dining pass is required to dine at any of the restaurants at Biltmore Estate.
During your visit, marvel at the magic of a Biltmore Christmas. Held November 4, 2016, through January 8, 2017, the extravagant celebration features dozens of Christmas trees, miles of ribbon, endless garland and twinkling lights. The best way to savor Christmas at Biltmore are Candlelight Evenings. With candlelight and firelight accenting America's largest home, the nighttime tours feature a house aglow similar to how it would've looked at the turn of the 19th century. Tour the house and be swept up in the timelessness of it all. Then, return during the day to visit the gardens, Biltmore Wintery and Antler Hill Village. It's a wonderful way to get into the spirit of the season.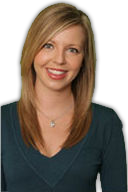 Ashley is Reserve Direct's travel expert, visiting Gatlinburg to find the best travel tips, money-saving deals and insider information. With over 10 years of experience in first-hand-travel adventures, she shares her stories, advice, and current events to help you stay in the know.